From the moment I first stepped into this studio space I knew it was exactly what I wanted for my clients. With so much natural light streaming in through the windows and plenty of space to move around.
My focus has always been on natural poses and candid expressions and I feel like this space really gives my clients freedom to relax and be themselves.
Today I am sharing photos from Trent & Eliza's studio session along with my top three reasons why I love shooting in the studio.
1. Reason number one is you can schedule your session anytime of day. I love the flexibility in this. With work schedules and babies naps you can schedule the time of your session based on what works best for your family. Typically with outdoors sessions I schedule early morning or in the evening when the sun is near the horizon and the lighting is soft. With the studio the light looks amazing inside all day long. It really is so convenient with every one's schedule.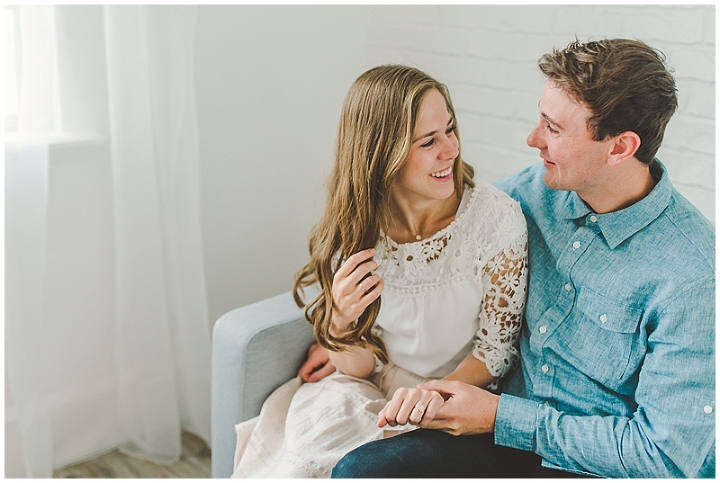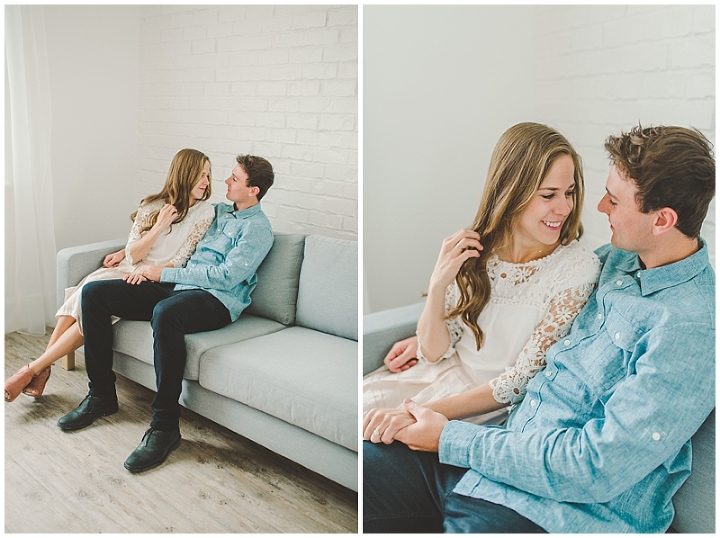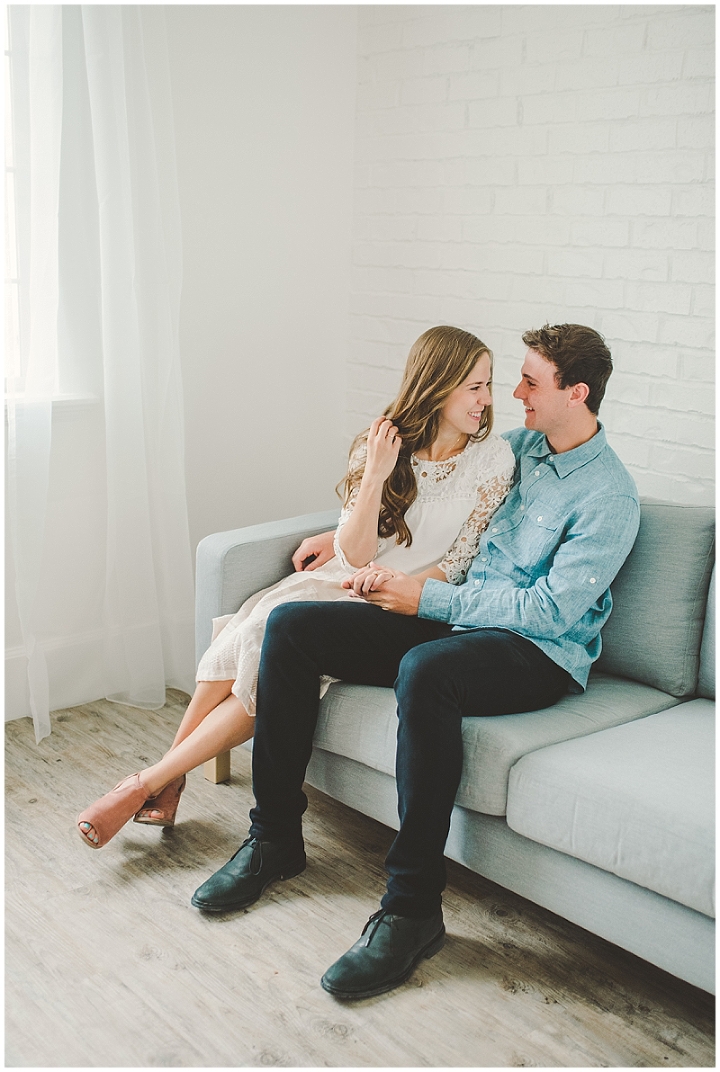 2. The second reason I love this studio is for the variety if offers and the pretty details. The studio has lots of pretty white walls including a white brick textured wall, a beautiful accent blush wall and a black wall. I have shot in a lot of studios and know how hard it is to find a studio with so many pretty options to choose from all within the same location. There is also a pretty natural wood floor through out every room along with a gray couch, accent chairs and a white bed. Having so many options really allows your kids to run and play freely through the studio while I focus one capturing their personalities.


3. Another reason I love so this studio so much is because of all of the natural light streaming in through the windows. In every room of the spacious studio there are large windows which allow so much light in. I prefer natural light over studio lights because it feels more natural to me and is more flattering on skin tones. I don't have to worry about kids tripping over lights or trying to shoot in a small space because every area of the studio has such beautiful light. Finding a studio with large windows was something that was really important to me and I am so grateful this studio offers just that.

 I am grateful I can offer studio sessions to my clients and it's so nice to have as a backup option as well on rainy days. The studio is large enough to shoot family sessions in and also works great for bridal, engagement and child sessions. The Studio is located just off of the 123rd exit in Draper inside a beautiful brick building. I have loved shooting at the studio this year and look forward to many more candid and natural sessions here.
Let's meet up and make memories. To schedule email me at: nataliefelt@hotmail.com